Your Local
Electrician Parramatta
The best electrical service Parramatta has to offer is here. Electrician Parramatta's team is versatile and has many skills. No matter what type of electrical work you need, whether it's residential or commercial, we can help.
Senior Citizens get 10% off!
Our team at Electrician Parramatta values our senior citizens and offer a 10% discount on all our electrical services.
Our workmanship is guaranteed!
At Electrician Parramatta, we believe in delivering quality service. That's why we offer a workmanship guarantee on all our services.
We're here for you!
Electrical emergency? Our 24-hour emergency electricians are available to help you whenever you need us. Don't hesitate to give us a call.
Best Electrical Services Parramatta
Our team of licenced electricians proudly serves Parramatta and the greater region. Our expertise spans across commercial and residential electrical systems, ensuring efficient, affordable, and swift service throughout Parramatta. Once you have selected the service that you require, you'll receive a no-obligation, timely quote to help you make an informed decision.
​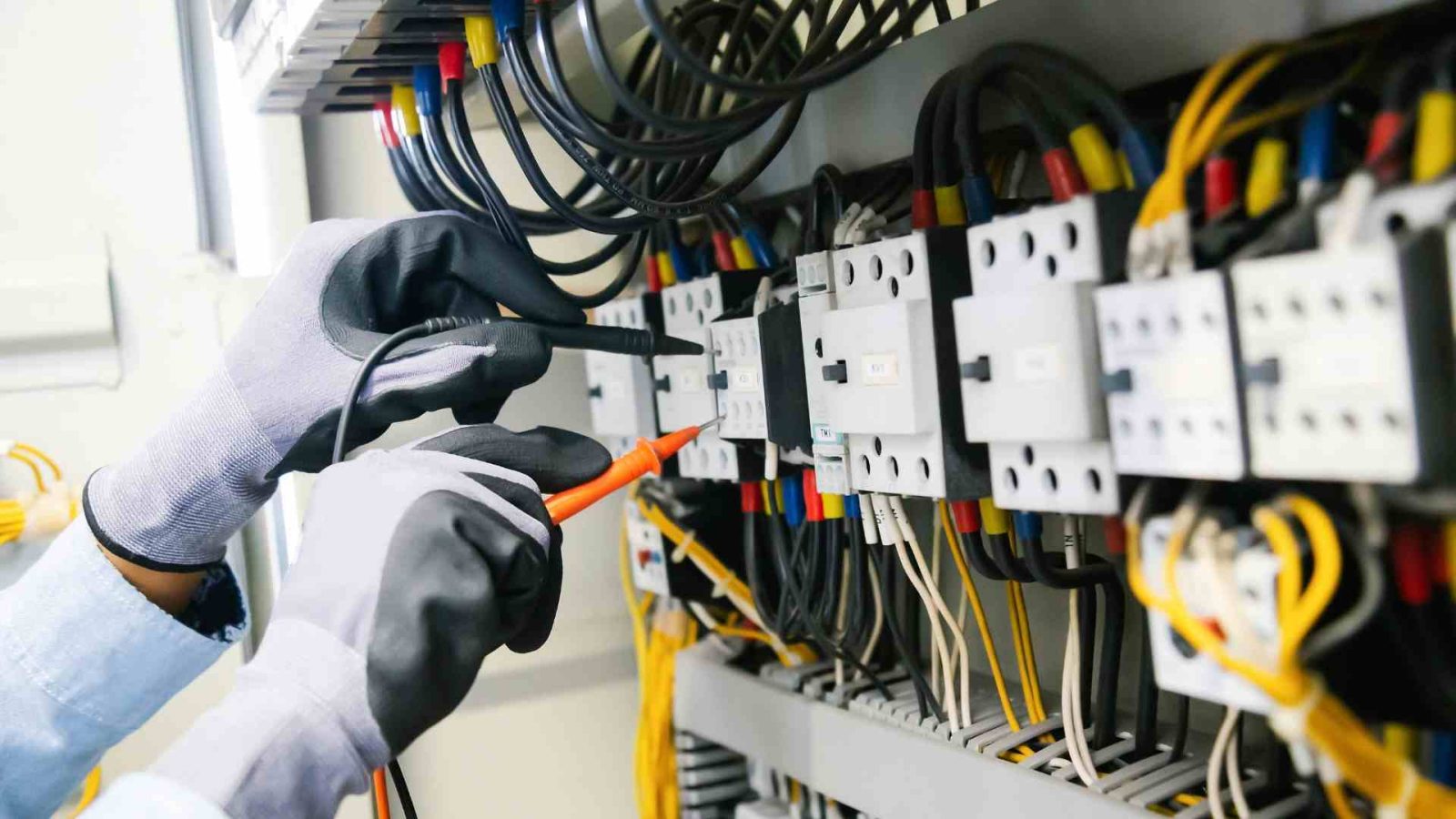 Switchboard Repairs
The switchboard controls the electrical distribution of your home. All circuits in your home are powered by electricity. Your switchboard must be maintained first. Our Parramatta switchboard upgrades service ensures safety for your family and home at every time.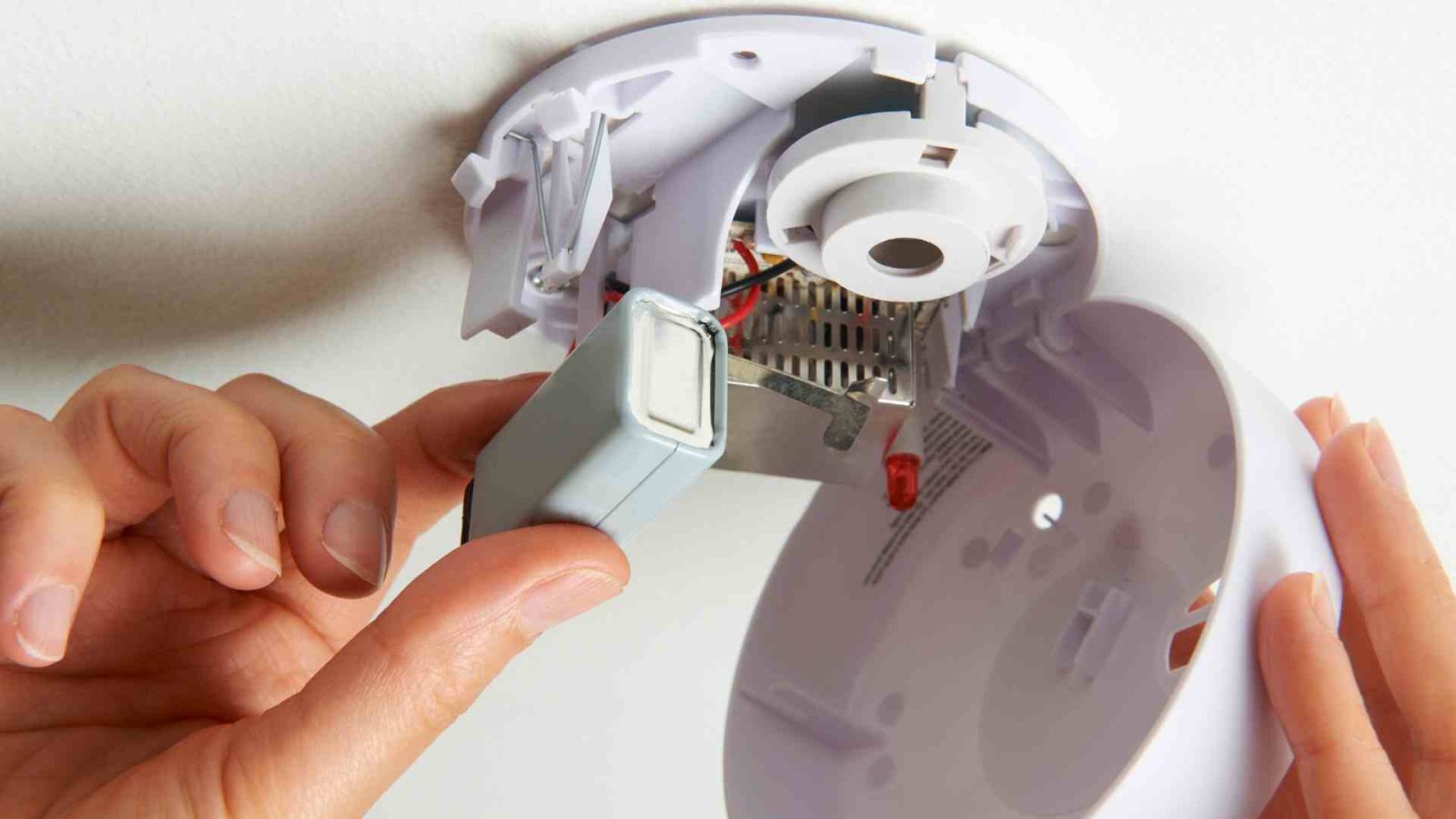 Smoke Alarms
You and your family should not be at risk from a fire. Electrician Parramatta will assess your smoke alarms no matter what type of home or business you have. No matter if you need a review and installation of hardwires, maintenance or replacement of old smoke alarms; our electricians have the right solution for you.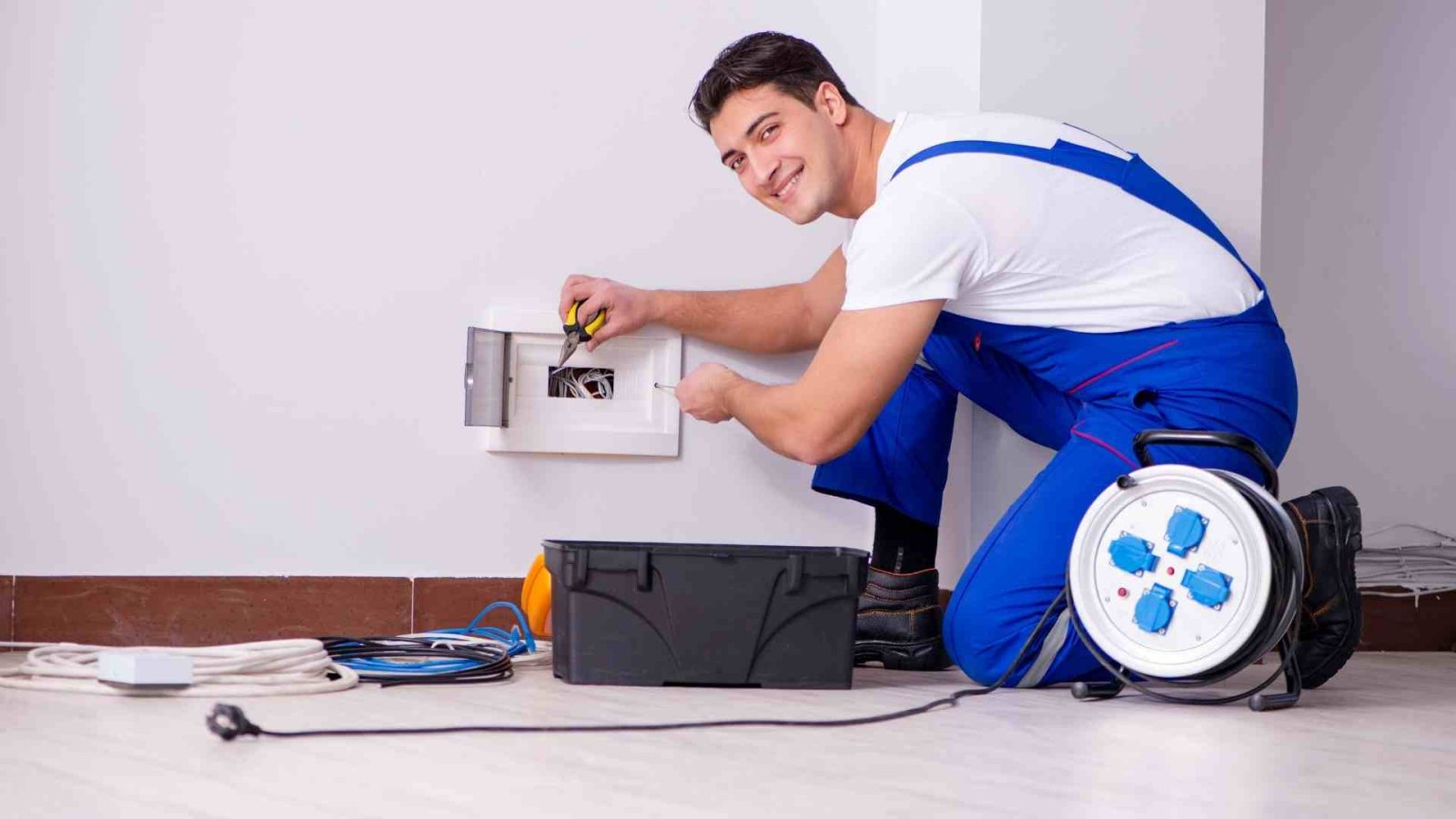 Power Points
Electrician Parramatta can supply all power, whether you only need one power point or can power six devices and appliances. Our electricians can install power points in your home to supply both indoor and exterior power. The type and needs of your home will determine the power point style that you choose.
Ceiling Fan
Fans are not only a beautiful addition to your home, but they also have the advantage of being efficient. In warm weather, fans can reduce air conditioning costs. It is not recommended to try to install ceiling fans yourself as it can be difficult and dangerous. Electrician Parramatta are the best option. We will install your ceiling fan perfectly and make it look amazing. A ceiling fan can make it easier to cool your room.
Lighting Solutions
Electrician Parramatta is able to provide expert advice and guidance for all your lighting needs. Our electricians can install lighting fixtures that are both attractive and secure, depending on what type you choose.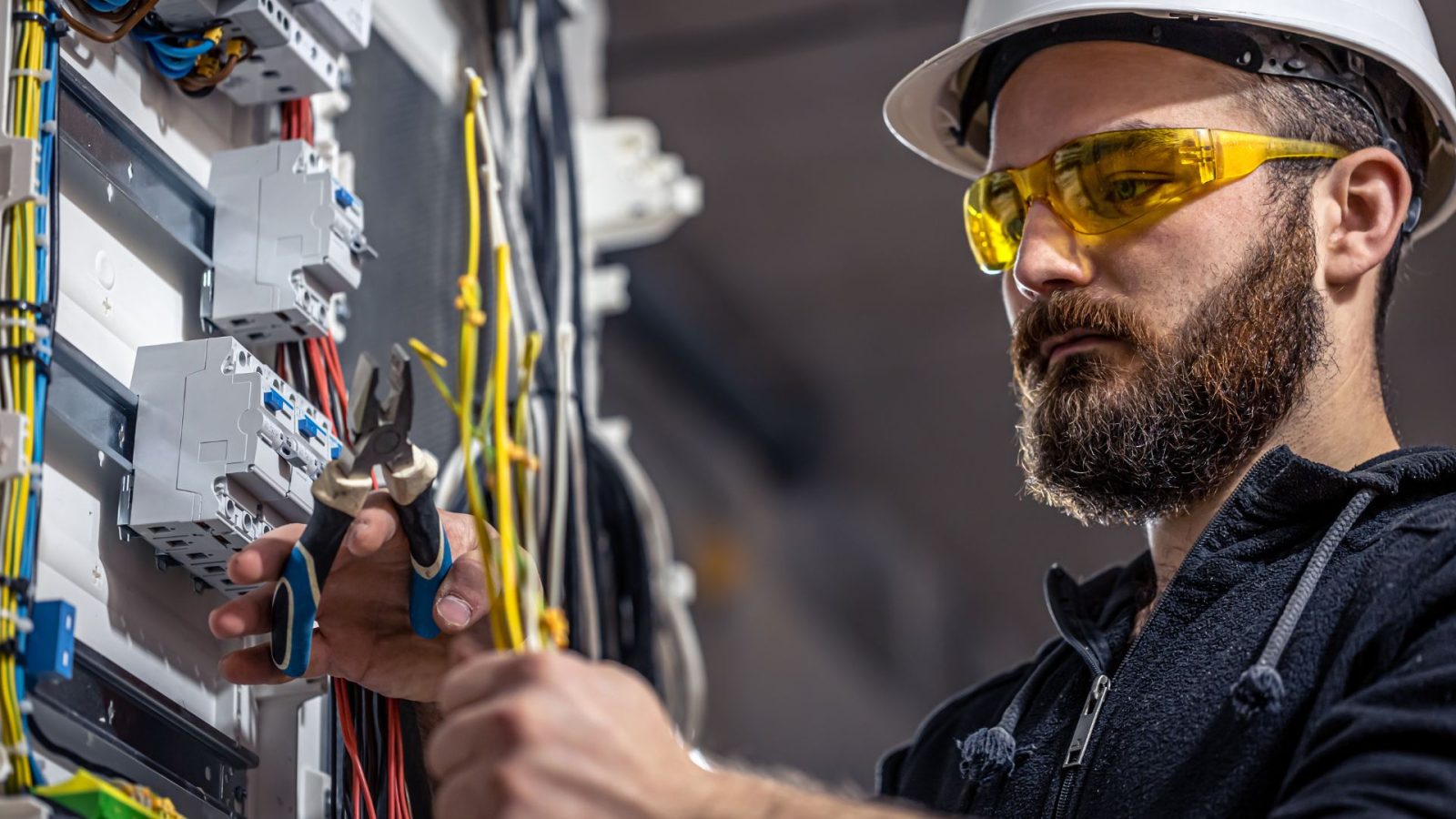 Emergency Electrician
Electrical emergencies can happen at any time, day or night. We understand the importance of immediate assistance in such situations. That's why we offer 24-hour Parramatta emergency electrician services, available to assist you with any electrical emergency you may encounter.
A Parramatta Electrician Near Me Now
Our electrical contractors are ready to assist with fast service and fully stocked vans. We understand the urgency of electrical repairs, including power outages, lights switches and switches. This is why we only send the best electricians for the job. We take great care with all electrical installations to ensure it meets your needs and expectations with full compliance to Australian safety standards.
Contact us today to request a free electrical quote and schedule an appointment. You can reach us at any hour, 7 days a week, 24 hours a day, and you can count on our workmanship. Some of the suburbs we service are listed below.
Frequently Asked Questions
What electrical services do you offer?
We offer a wide range of electrical services, including installations, repairs, and maintenance for both residential and commercial properties. Our services include lighting installations, switchboard upgrades, rewiring, safety inspections, and much more. We have a team of experienced and licensed electricians who can handle any electrical issue you may have. Here's a list of our Parramatta electrical services.
What areas do you serve?
Electrician Parramatta provides electrical services in a range of areas, including North Parramatta, Oatlands, Northmead, Rydalmere and beyond. We understand that our clients may have different electrical needs and requirements, and that's why we offer our services in various locations to ensure that everyone has access to high-quality electrical services. Our team of licensed electricians has extensive experience working in these areas and can provide top-notch services that meet the specific needs of our clients. We are committed to delivering reliable, efficient, and affordable electrical services to our clients and ensuring that their electrical systems are safe and functional. Whether you need electrical repairs, installations, or maintenance services in Parramatta, we are here to help.
How can I find a reliable electrician?
You can trust the team at Electrician Parramatta, as we are licensed and insured, with a strong reputation for quality workmanship and transparent pricing. Check out our reviews online and ask for recommendations from friends and neighbours who have used our services.
What qualifications do electricians at Electrician Parramatta have?
Our electricians at Electrician Parramatta are highly trained and hold valid licenses. They possess relevant experience and are knowledgeable about local regulations and safety standards.
How much does a Parramatta electrican cost?
The cost of electrical services in Parramatta can vary depending on the type and complexity of the job and materials required. We recommend contacting us for a detailed and transparent quote tailored to your needs.  We offer upfront pricing and ensure that there are no hidden costs or surprises. We also provide a detailed quote before starting any work.
How do I know if my electrical wiring needs an upgrade?
Our experienced electricians at Electrician Parramatta can assess your electrical system and recommend any necessary upgrades if they identify issues such as frequent tripping of circuit breakers, flickering lights, outdated wiring, or an overloaded electrical panel.
How often should I have my electrical system inspected?
We recommend having your electrical system inspected by a licenced electrician every 3-5 years for residential properties and more frequently for commercial properties or older buildings. Regular inspections help identify potential issues and ensure the safety of your electrical system.
Does you provide free quotes for electrical services?
Yes, at Electrician Parramatta, we offer free quotes for our services. Contact us to discuss your needs, and we'll provide a detailed, obligation free quote.
Do electricians at Electrician Parramatta offer any warranties or guarantees?
Absolutely! At Electrician Parramatta, we stand by our work and offer guarantees on our workmanship. Please inquire for more information on the specific warranty terms for your project.
Do electricians at Electrician Parramatta offer any warranties or guarantees?
Absolutely! At Electrician Parramatta, we stand by our work and offer warranties and guarantees on our services and products. Please inquire for more information on the specific warranty terms for your project.
How can I choose the right lighting solution for my home?
Our team at Electrician Parramatta can help you select the perfect lighting solution for your home by considering factors such as room size, purpose, energy efficiency, and your personal style preferences.
Can Electrician Parramatta help with solar panel installation?
Yes, Electrician Parramatta has experience in solar panel installation for residential and commercial properties. Our skilled team can help you choose the right solar system, handle the installation process, and provide ongoing maintenance and support.
What are the common signs of electrical problems in my home?
Common signs of electrical problems include flickering lights, frequent circuit breaker trips, burning smells, buzzing sounds, and discoloured or warm outlets. If you notice any of these issues, contact Electrician Parramatta immediately for a professional assessment and resolution.
How can I save energy and reduce my electricity bill with Electrician Parramatta?
Our team at Electrician Parramatta can provide you with energy-saving tips and solutions such as LED lighting, energy-efficient appliances, and smart home automation. Additionally, we can assess your current electrical system and recommend improvements that can lead to long-term savings on your electricity bill.
GET A FREE QUOTE TODAY!
Are you in urgent need of an electrician? For immediate assistance, call us now. Don't let electrical issues stress you out. Our team of skilled electricians at Electrician Parramatta is here to offer you reliable and affordable electrical services. Whether you need electrical repairs, installations, or upgrades, we are here to help. Contact us today to get your free electrical services quote and let us help you with all your electrical needs!